Tulum, Quintana Roo, Mexico
Contact
Represented by
5th Avenue and 34th Bosque de los Aluxes
Playa del Carmen
,
Quintana Roo
,
77710
Mexico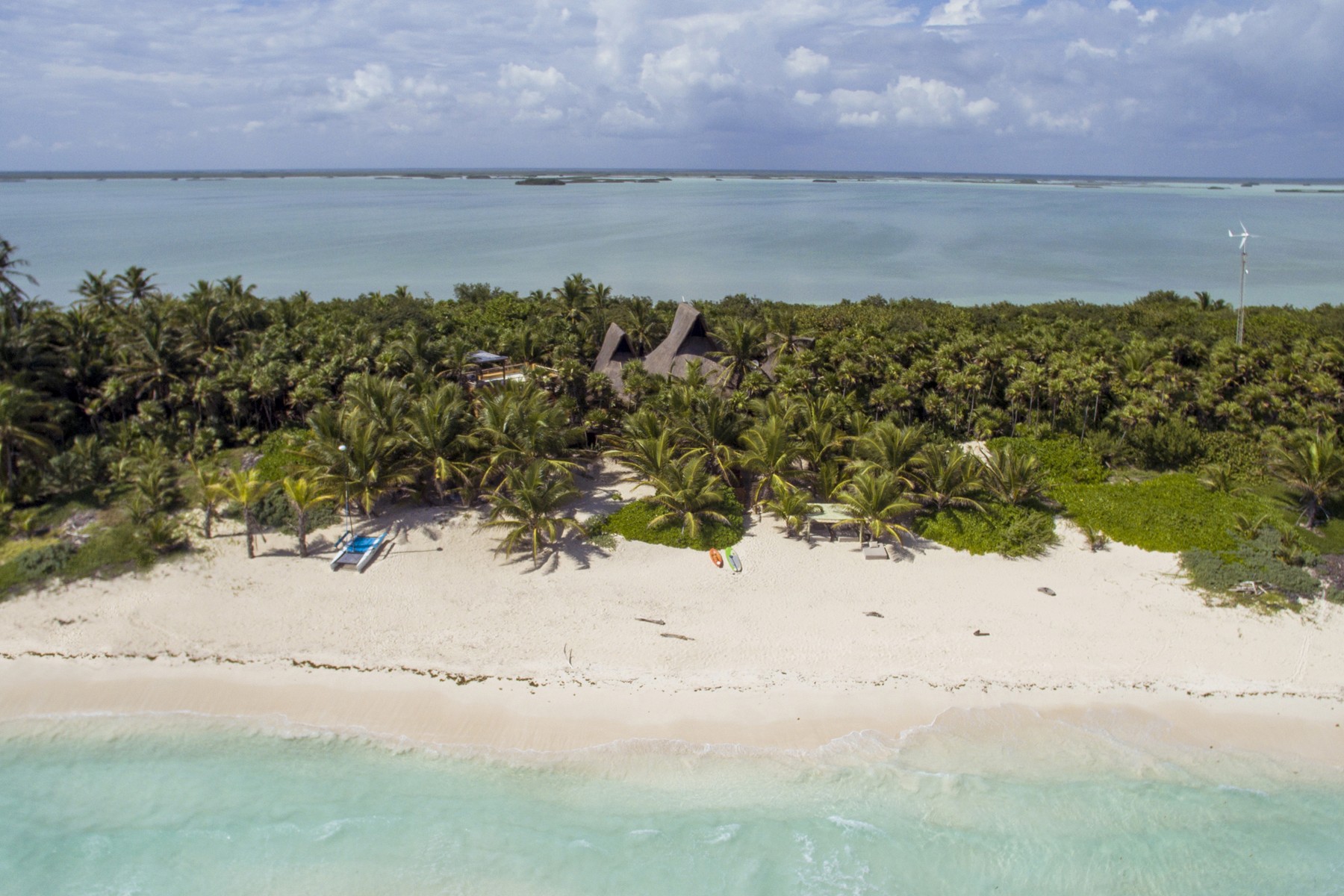 CASA SIANKAANA
$3,750,000
AMERICAN DOLLAR
ABOUT CASA SIANKAANA
Location couldn't be better. The villa is surrounded by lush vegetation, with Caribbean's beach-front, fine sand, coconut palms, direct access to the coral reef and a lagoon-front that brings you to ancient Mayan canals, world-class fly-fishing, but also only 10 minutes away from restaurants, Spa's and everything Tulum has to offer....it´s simply one of the most spectacular and exclusive´ places on earth!
Is a stunning beach front villa inside the biosphere reserve of Sian Ka'an, 5 km south of the Mayan arch entrance and 20 minutes away from Tulum town; Casa Siankaana also sets new standards of sustainability and it is completely auto sufficient - sun, wind power and ultra-silent backup generator - it s a zero carbon property, but with all the modern comforts such as AC in all bedrooms, 120" cinema projections, SKY TV, wi-fi internet.
This is the ultimate villa in the Mexican Caribbean's for the most discerning costumers.
REPRESENTED BY
5th Avenue and 34th Bosque de los Aluxes
Playa del Carmen
,
Quintana Roo
,
77710
Mexico
Property ID: 6MSCJW
Contact
Represented by
5th Avenue and 34th Bosque de los Aluxes
Playa del Carmen
,
Quintana Roo
,
77710
Mexico
Views
Location
Ocean Front
Lagoon
Waterfront
Amenities
Exterior
Kitchen Features
Rooms
Media Room / Home Theater
General
Private Airport
Concierge Services
Body of Water
Exterior Living Space
Lifestyles