Sabor a Miel 502 Sweet condo steps from the beach 42nd North St. & Cozumel St., Zazil-Ha , Playa del Carmen, Quintana Roo, Mexico
Contact
Represented by
5th Avenue and 34th Bosque de los Aluxes
Playa del Carmen
,
Quintana Roo
,
77710
Mexico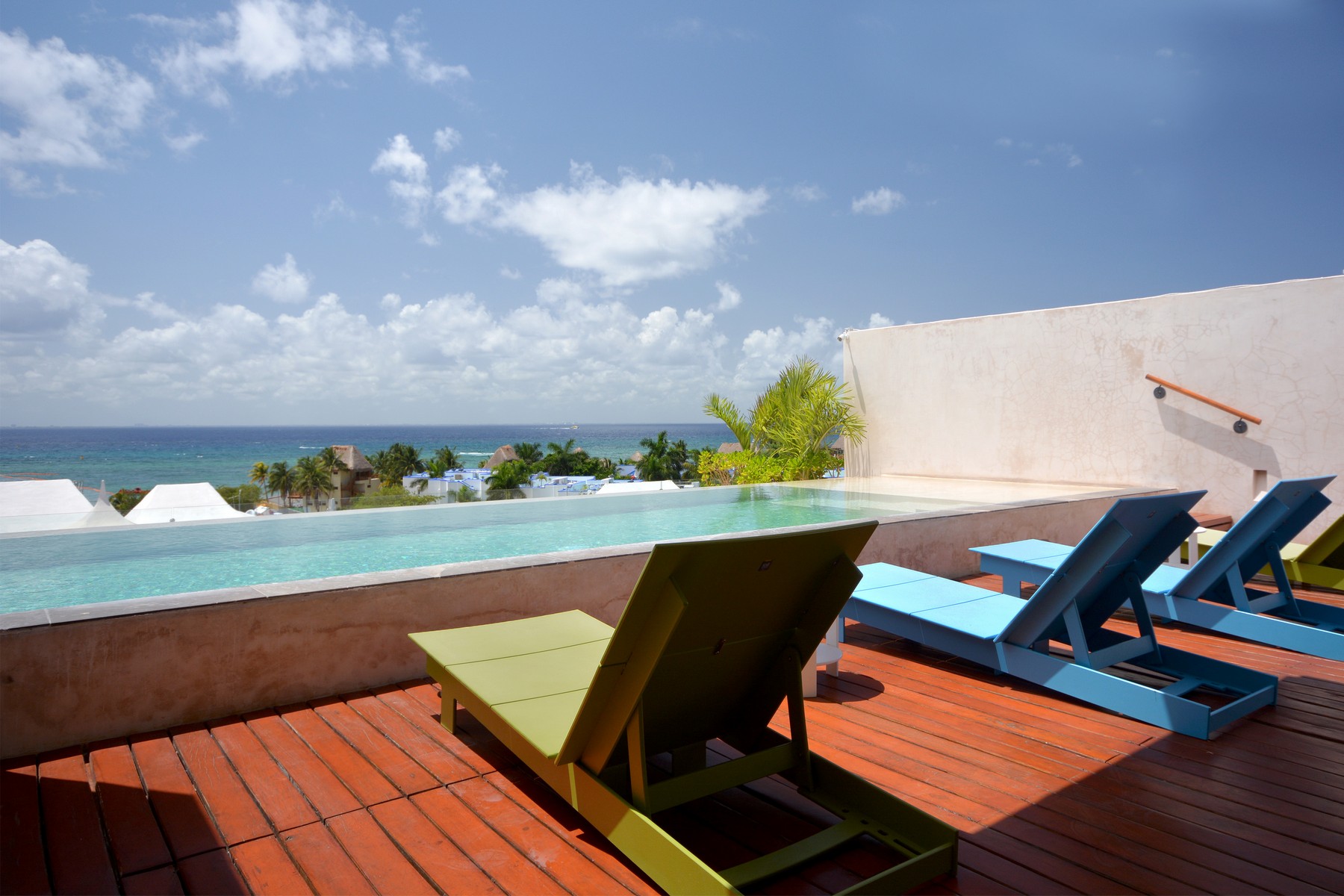 SWEET CONDO STEPS FROM DE BEACH
GALLERY
Photos and videos from SWEET CONDO STEPS FROM DE BEACH
ABOUT SABOR A MIEL 502 SWEET CONDO STEPS FROM THE BEACH 42ND NORTH ST. & COZUMEL ST., ZAZIL-HA , PLAYA DEL CARMEN, QUINTANA ROO, MEXICO
Price just reduced to MXN$6,900,000 from MXN7,850,000
Is there the ideal place to live playa del carmen ? Close to everything by foot ,cafes, Fifth Avenue , restaurants, and especially the beach ? at the same time to be quiet ? This Super modern and incredibly decorated apartment of 2 bedrooms offers all of that , ready to rent it or live in,just steps to the beach; In the area of greatest added value of the city, located in condominium named Sabor a miel, that was selected as a remarkable work in the Architectural Digest magazine designed by architects Reyes Rios and Larrain. The building has only 17 units with common areas on the roof as an infinity pool and a gym quite well equipped, 24 Hour Security. Open kitchen, small but super functional and practical with enough space to store, high quality appliances, all electric. You can open windows during the afternoon and enjoy the breeze that is perceived from the coast just 2 blocks away, each room has its own bathroom, with owner storage area in the event that you would like to rent it you can save personal things for when you are away from home. Marble and granite covers, "Chukum" finish on the walls. It is a natural material which is the way of the mexican architecture Mayan heritage, the texture is visually warm, has pigments that range from the sand colors to the light pink, the spaces get a mixture of ancestral and modern at once. The apartment has an underground parking space. Total area of construction 122.97m2/1323.63SqFt.
REPRESENTED BY
5th Avenue and 34th Bosque de los Aluxes
Playa del Carmen
,
Quintana Roo
,
77710
Mexico
Property ID: 9FTDBY
Represented by
5th Avenue and 34th Bosque de los Aluxes
Playa del Carmen
,
Quintana Roo
,
77710
Mexico
AMENITIES
Guard Gated
City / Strip
Security System
Granite Countertops
Gardens
Ocean
Exercise Area
Ocean
Terrace / Outdoor Space
Doorman
Marble Flooring