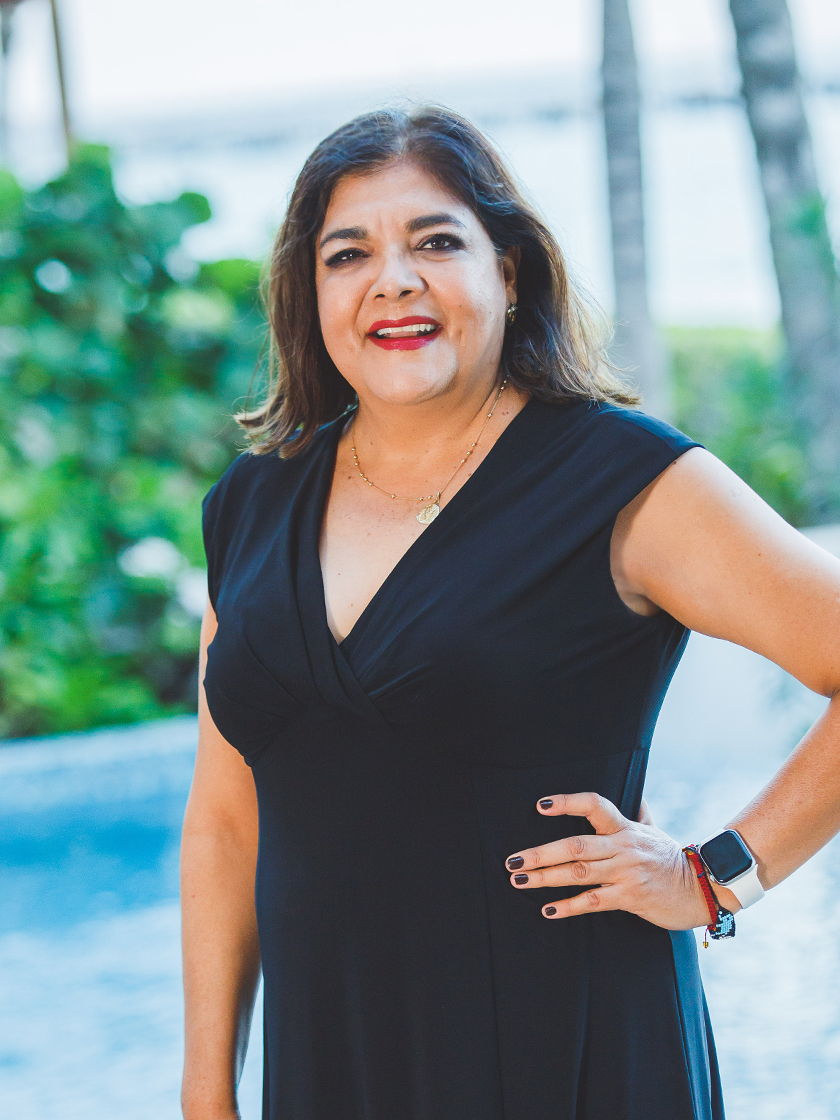 Macarena Miranda
Sales Associate
Real Estate Professional in Playa del Carmen, Quintana Roo Mexico
Language: English, Spanish
Phone:
Email: info@sirrivieramaya.com
Macarena Miranda was born in Cuernavaca, Morelos but grew up and lived in Torreón, Coahuila.
She graduated from a Bachelor of Business Administration. In 2009 she came to Cancun on vacation and fell in love with the Riviera Maya as well as rediscovering her passion for REAL ESTATE.
Her experience in Real Estate and property management began in Torreón Coahuila since 1998. In addition to other professional activities such as sales, marketing, computer systems
Since then, her professional growth has been constant and in January 2020 she was appointed President of AMPI TULUM. (Association of Real Estate Professionals of Mexico, Tulum section for
the period 2020-2022.
She is a member of NAR (NATIONAL ASOCIATON OF REALTORS). Among her constant training, She also has a Real Estate Diploma given by La Salle University, a Certification of Labor Competence in
a standard of competence named "CONOCER" as ADVISOR IN REAL ESTATE MARKETING, granted by the Ministry of Public Education and the Government of Mexico.
5th Avenue and 34th Bosque de los Aluxes
Playa del Carmen
,
Quintana Roo
,
77710
Mexico